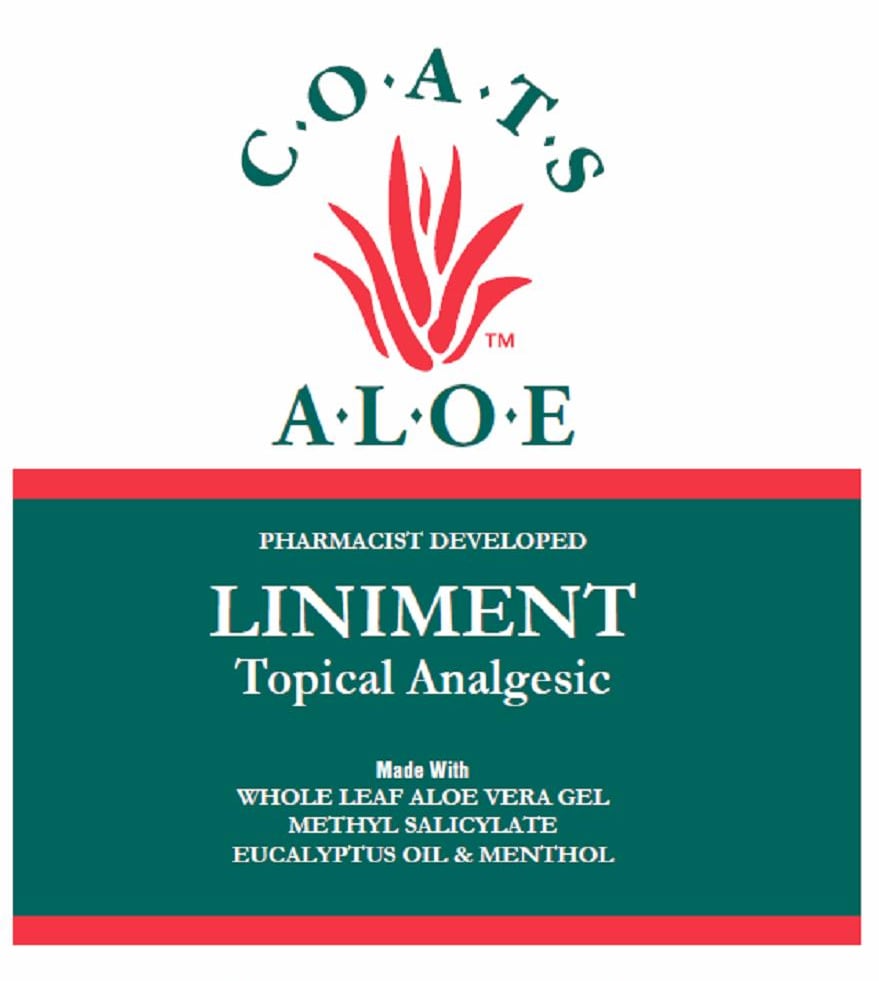 As mentioned on NPR's "The Texas Standard"...



COATS ALOE™ ANALGESIC is based on the same formulation as the COATS ALOE™ LOTION, but with the addition of a unique synergistic blend of methyl salicylate 10%, menthol, eucalyptus oil and aloe to provide you with deep, penetrating pain relief. Easy to apply.


Uses:
Temporarily relieves the minor aches and pains of muscles and joints associated with:

simple backache

arthritis

sprains

strains

bruises


COATS ALOE™ ANALGESIC LINIMENT's topical analgesic and anti-inflammatory action can help relieve pain while improving range of motion and mobility of affected joints.

Active ingredient: Methyl Salicylate 10%
COATS ALOE™ ANALGESIC LINIMENT is available in 2 sizes.

Provide your pharmacy with the information below to ensure you receive the
COATS ALOE™ LINIMENT