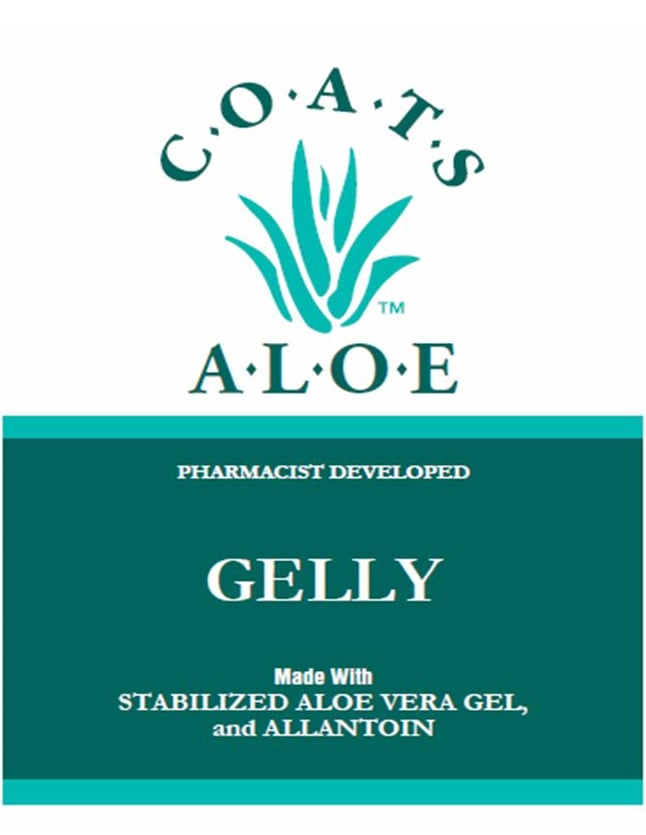 COATS ALOE™ GELLY is specially formulated with 90% aloe and allantoin to aid in skin health and appearance.
COATS ALOE™ GELLY soothes the skin while repleneshing moisture and providing hydration.


COATS ALOE™ GELLY is fragrance and color free.
Uses:
minor skin conditions such as cuts, scrapes, turf burns, abrasions, non-poisonous insect bites and other minor skin issues

minor skin irritations such as non-poisonous plant reactions

skin irritated due to laser treatment or radiation therapy
COATS ALOE™ GELLY is available in the following size.
Provide your pharmacy with the information below to ensure you receive the
COATS ALOE™ GELLY